Come join us for Solar Cooked Foods and Fun!
Solar Ranch Event Calendar
Next Event:
Bernalillo County Agricultural Extension Office Hosts Solar Cooking Class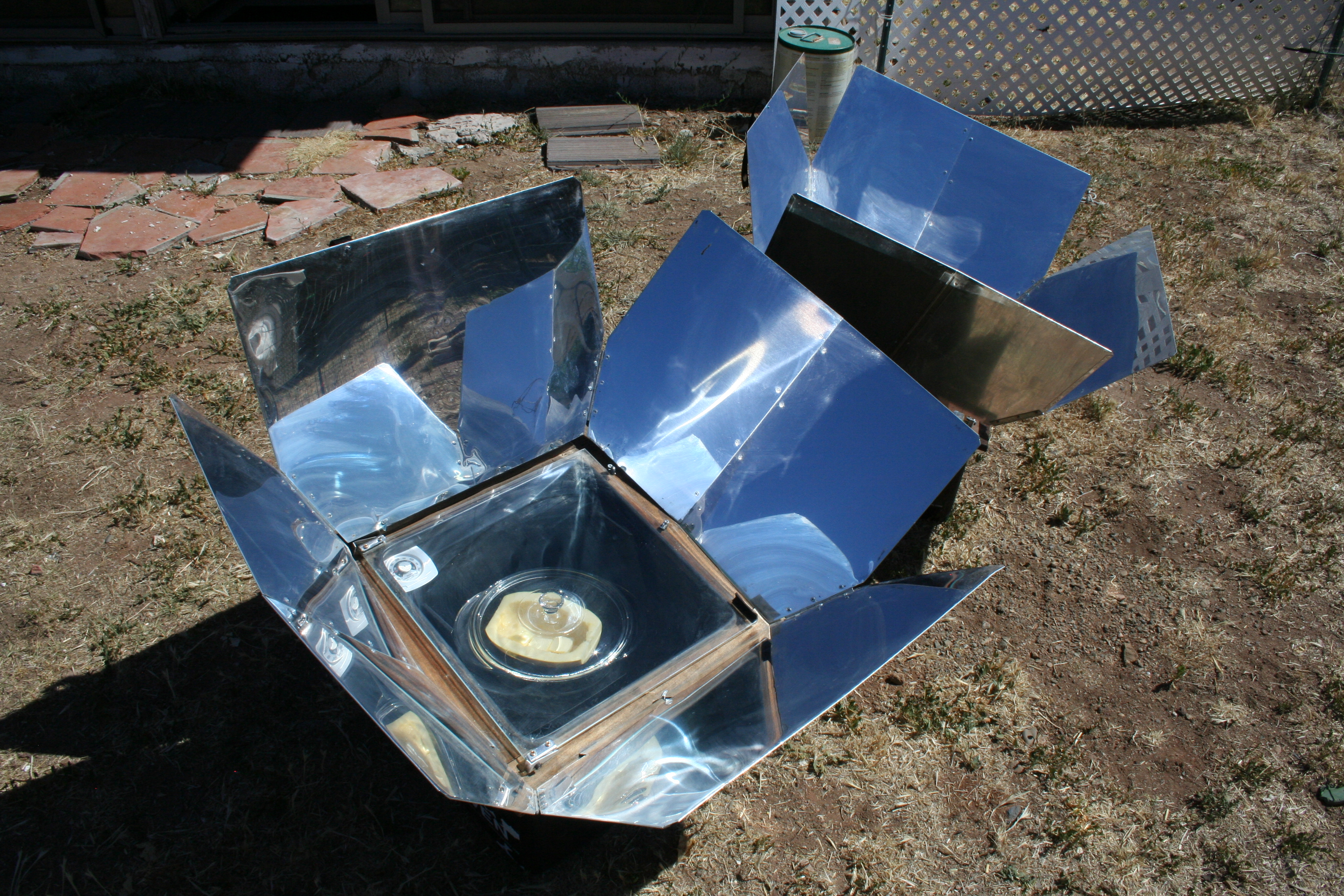 Friday, July 12, 2019:   Bernalillo County Cooperative Extension Offices    1510 Menaul Ext Blvd ., NW  Albuquerque, NM 87107  Phone: 505-243-1386
Rose Kern will be presenting a 2 hour class on all the elements you need to create delicious meals heated only with Sunlight!  The Class will cover:  Commercial and homebuilt types of Solar Ovens, How to position the ovens, How to anticipate the weather and which foods can be cooked in partly cloudy conditions.
Click Here for Powerpoint Presentation on Solar Cooking
---

Land of Enchantment Fly-In 


Saturday, August 21  8am to 4pm at Double Eagle Airport on the westside of Albuquerque

Hosted by Experimental Aircraft Association chapter 179

A lot of folks these days own small aircraft and use them for recreational flying.  Solar Ranch will have a booth at the Land of Enchantment Fly-In to show those who fly to remote airstrips in the wilderness a way of cooking their dinner they probably don't know exists!
---
Solar Fiesta!
October 20th, 2018  10am-4pm
1710 Bellamah Ave NW (one block north of Explora), Albuquerque, NM
Organized by the New Mexico Solar Energy Association this one day event features presentations on many aspects of solar and sustainable living.
---